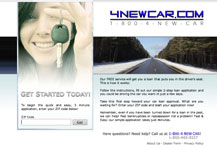 1-800-4 NEW CAR
1-800-4 NEW CAR offers a memorable number for a large variety of customers. By making the statement 1-800-4 NEW CAR, you are saying that you can cover loans for every type of need and every level of credit rating. Also included is the auto Vanity toll-free number 888-4 NEW CAR.
Vanity-PROT:
1-800-4 NEW CAR
1-888-4 NEW CAR
Two Vanity numbers with Vanity-PROT Customer Service
Banner with text-ad placement and link
Immediate delivery of exclusive internet leads collected from your matching websites.
Ad-PROT: 3- TV and Radio ads customized for you
Lead-PROT: Loan Application Retrieval System- retrieves and catalogues your leads
Track-PROT: The Real-Time internet Ad Tracking System - Know your ROI
Record-PROT: Fast-Track and Target-Train your Sales Staff
Optional Services available at very reasonable prices:
Geo-PROT: Multi-Location Automated Call and Lead Distribution
Loan-PROT: Automated after-hours Loan Application System
Loan-PRO PLUST: Live Operator after hours Loan Application Service
1-800-4 NEW CAR encourages your borrowers to complete their loan funding with any size down payment or equity level. These are very beneficial leads because those borrowers, with little or no down payment, will be loyal to you for years to come. That customer loyalty, combined with an easy to remember auto Vanity toll-free number, promotes customer referrals.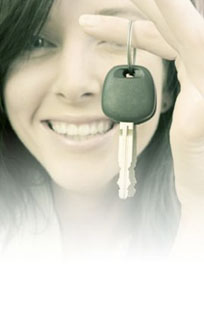 Single number lookup